---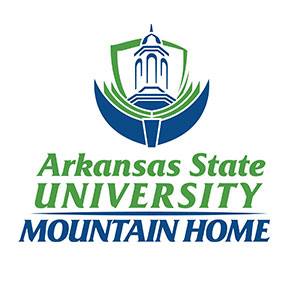 Arkansas State University - Mountain Home:
Why Give:
Despite ASUMH's low tuition rates, affording college is an issue for many. At ASUMH, we are committed to providing opportunities for students to earn college degrees. Scholarships enable us to keep that commitment. There are many opportunities to match your philanthropic passion with the right scholarship opportunity. In addition, you can make an immediate impact with your gifts to provide equipment, improve technology, and expand the campus or academic programs.
---
How To Give:
Donors invest in the work of ASUMH either through outright gifts, which can be put to work immediately, or with planned or deferred gifts, which mature to benefit the college at a later date. Gifts may be made by check, credit card, or automatic bank draft. In addition, ASUMH has many donors who have utilized estate planning and stock gifts to create opportunities for our students.
These gifts can be categorized as unrestricted gifts or restricted gifts. Among the most common ways to give, unrestricted gifts allow ASUMH to allocate funds where the need is greatest or to respond quickly to unique opportunities. Restricted gifts allow the donor to designate a gift for use by a specific program or for a specific purpose. Restricted gifts allow the donor to direct an investment to an area that is meaningful to them.
Endowments expand ASUMH's permanent financial base, creating reliable, perpetual income streams for such things as endowed faculty positions, student scholarships, or entire academic programs.
Where To Give:
At ASUMH, it is important for us to help direct your charitable contribution to the program, project, or department of your choice. If you have a passion for a particular topic of study or program at ASUMH, we are happy to show you how you can contribute to its success.
Gifts can be made to ASUMH, Office of Communications and Institutional Advancement, 1600 South College Street, Mountain Home, AR 72653. In addition, an online giving page is available to make your secure, online gift to ASUMH. To make an online gift, click here. Funds are deposited with Arkansas State University Foundation, Inc. Arkansas State University Foundation, Inc. is a private, nonprofit organization that receives contributions and manages an endowment pool for the ASU System.